Play Time 2, my music statistics app for iOS, has just received a major update. You can now view how you listen to your music over time, view interactive graphs for your listening habits of individual songs, albums, and artists, and view more statistics than ever before. Play Time 2 is available for $0.99 from the App Store today.
Play Time, Over Time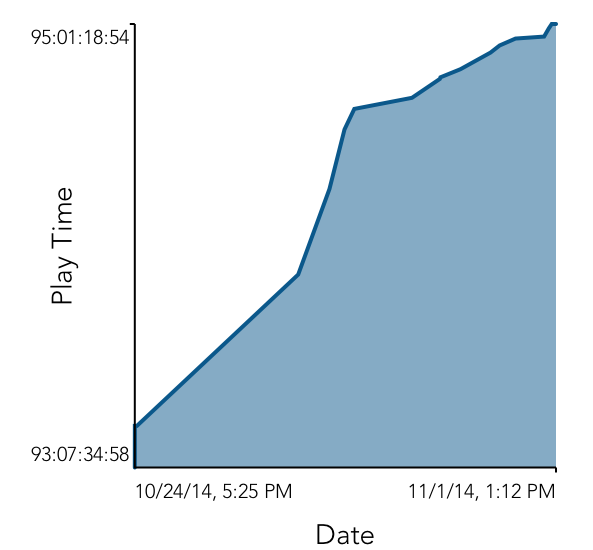 Each time you launch Play Time it records the total play count of every song in your music library. As these change you'll be able to see how the total play time of any song, album, or artist, or your whole library, change over time. The graph itself is interactive and you can view the total play time at any point in time.
New statistics

Previously you could only view a handful of statistics about your music library, however you can now view average play time, duration, play count, title length, and rating as well as word counts in song titles. Songs, albums, and artists also show fun facts related to their play time. For example, I've spent about the same amount of time listening to Daft Punk as the gestation period of a mouse.
Interactive charts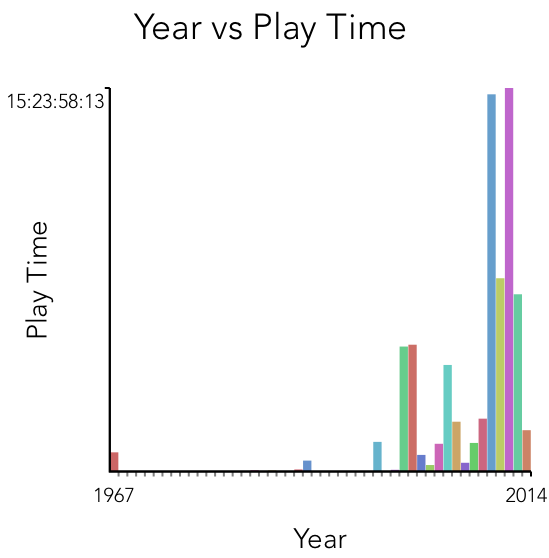 There are now interactive charts that allow you to view:
Rating vs play time (if you rate your music you'll probably find that yours looks very similar to everyone elses!)
Year vs play time
Genre vs play time
Other new features
Support for new iPhones and the iPad with settings that sync via iCloud
Share any chart or statistic by tapping on it
CSV data export (works with Numbers/Excel/Google Drive on your iOS device or on your computer) in case you want to do even more analysis
Gravitational ratings (you'll get it when you see it)
Searching
Song/album/artist rankings
Completely redesigned UI with a new icon
The app is so much faster, its not even funny
♦