MUJI, the minimalist "no-brand" Japanese retail store, sells an excellent collection of stationery. Usually after removing any stickers or packaging from their products there is no branding left. However, I'd argue that their products are branded in the sense that they are distinctly recognisable, particularly by their quality. MUJI stationery is not the cheap, prototypical "no-brand" stationery that you might purchase from a supermarket, for example.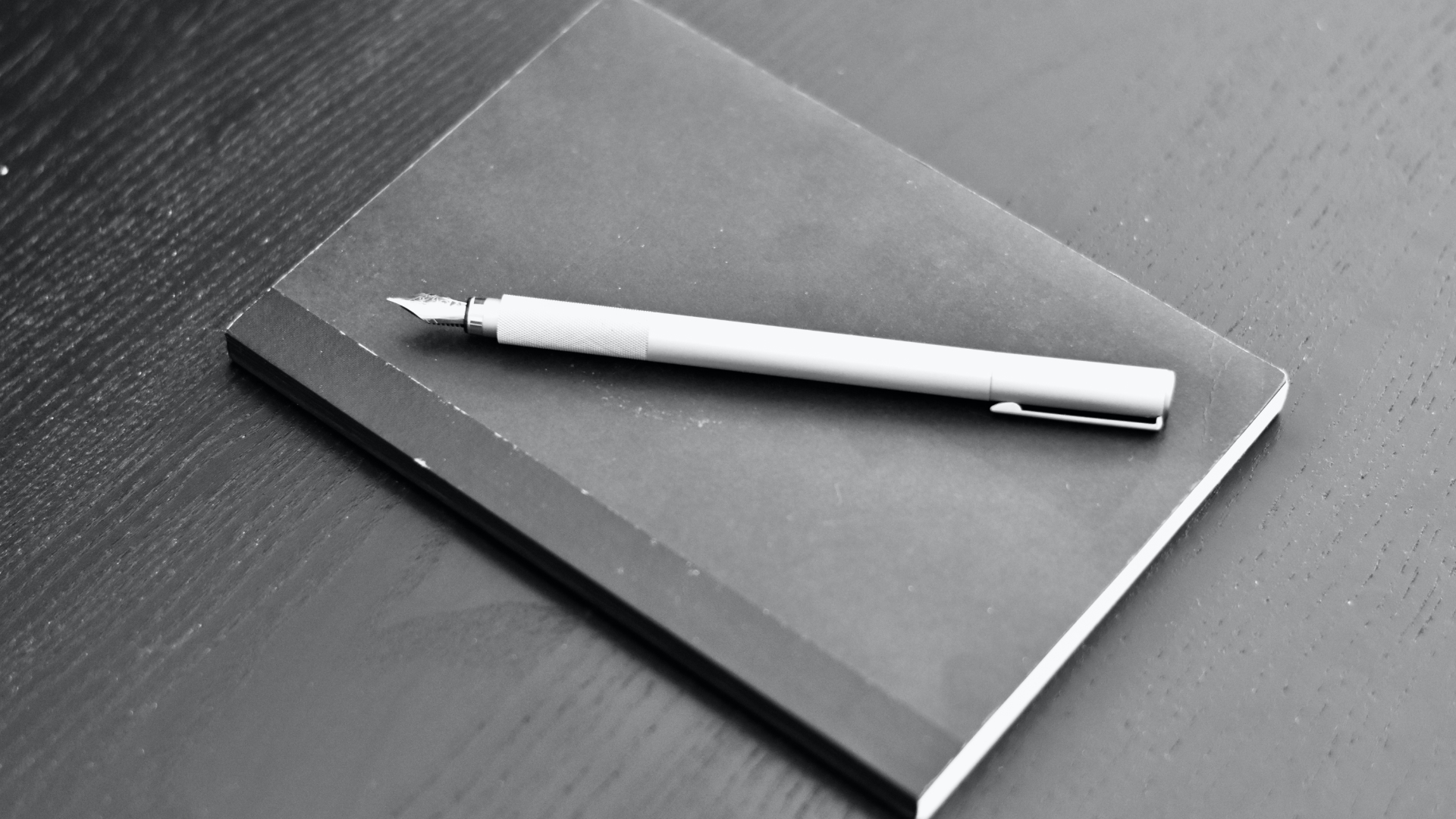 I don't have too much to say about the MUJI fountain pen. Unusually for a sub-$20/£20 pen it has an all-aluminium body. The design is simple, but looks a lot better than similarly priced pens. The nib is a Schmidt fine, and its fine. It writes fine. It flexes fine. It looks fine. I prefer Bock nibs, but I've no major complaints about the Schmidt nib. The pen can take an international converter or cartridge, although I only had luck fitting some international converters into mine (I suspect it might have a manufacturing defect as the nib sometimes wobbles a little).
However, my main experience of MUJI pens is not with the fountain pen, but with their gel pens. Today, MUJI sell round polycarbonate gel pens in a wide variety of colours and point sizes. Conveniently, you can buy them in bulk and purchase refills too. For an inexpensive gel pen, they write smoothly and you can buy them with very thin line widths.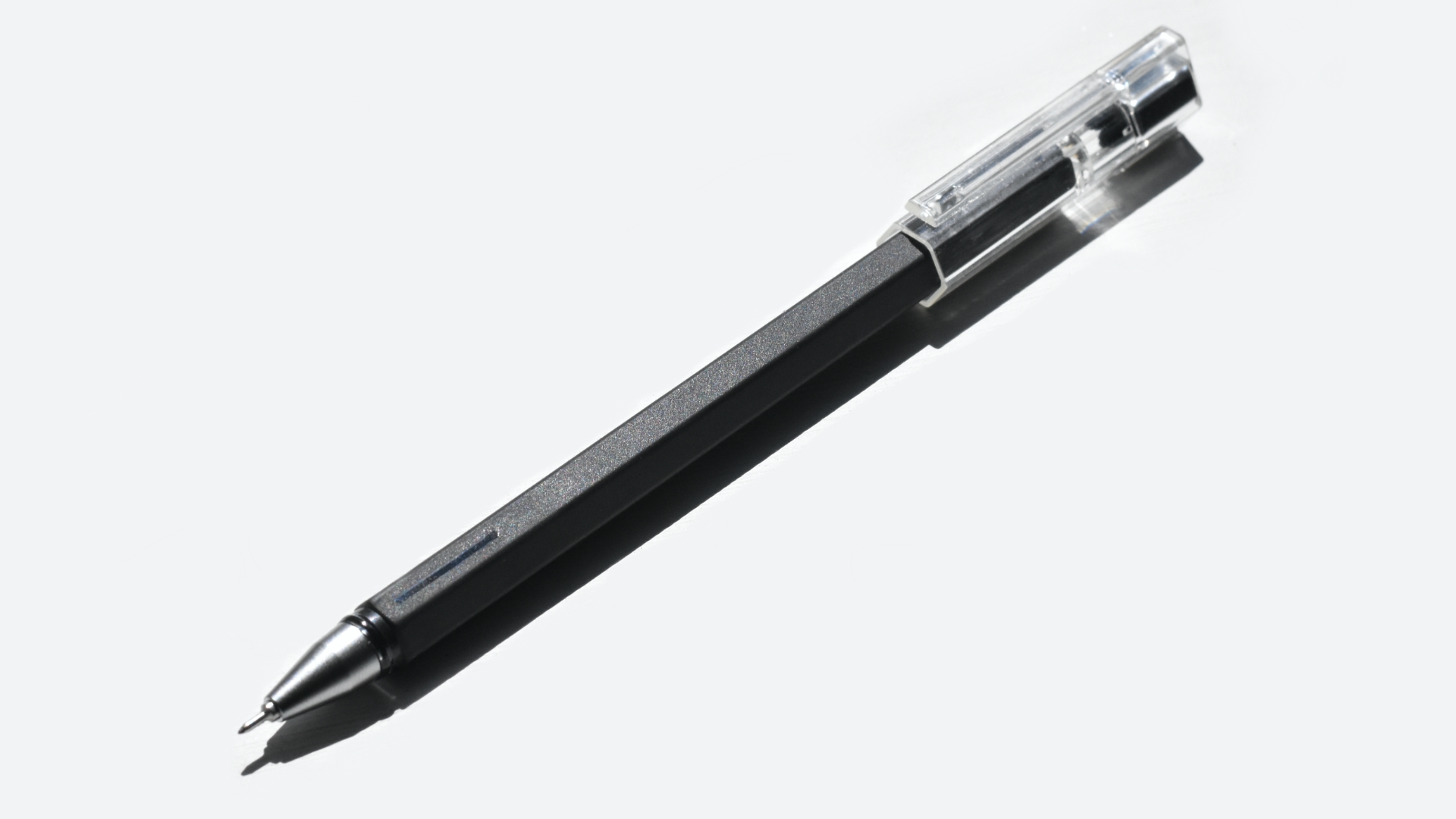 My favourite MUJI pen is no longer sold as far as I can tell. At least as recently as 2018, MUJI sold hexagonal polycarbonate gel pens. I've owned dozens of them, and they were popular amongst my friends and family: to solve a lifetime of pen purchases, one friend even bought all the refills in stock in a San Franciscan MUJI.
By the summer of 2019 I couldn't find them anywhere: I checked MUJI stores across cities and continents. They're absent from MUJI's website (although a picture on the fountain pen page clearly still shows one).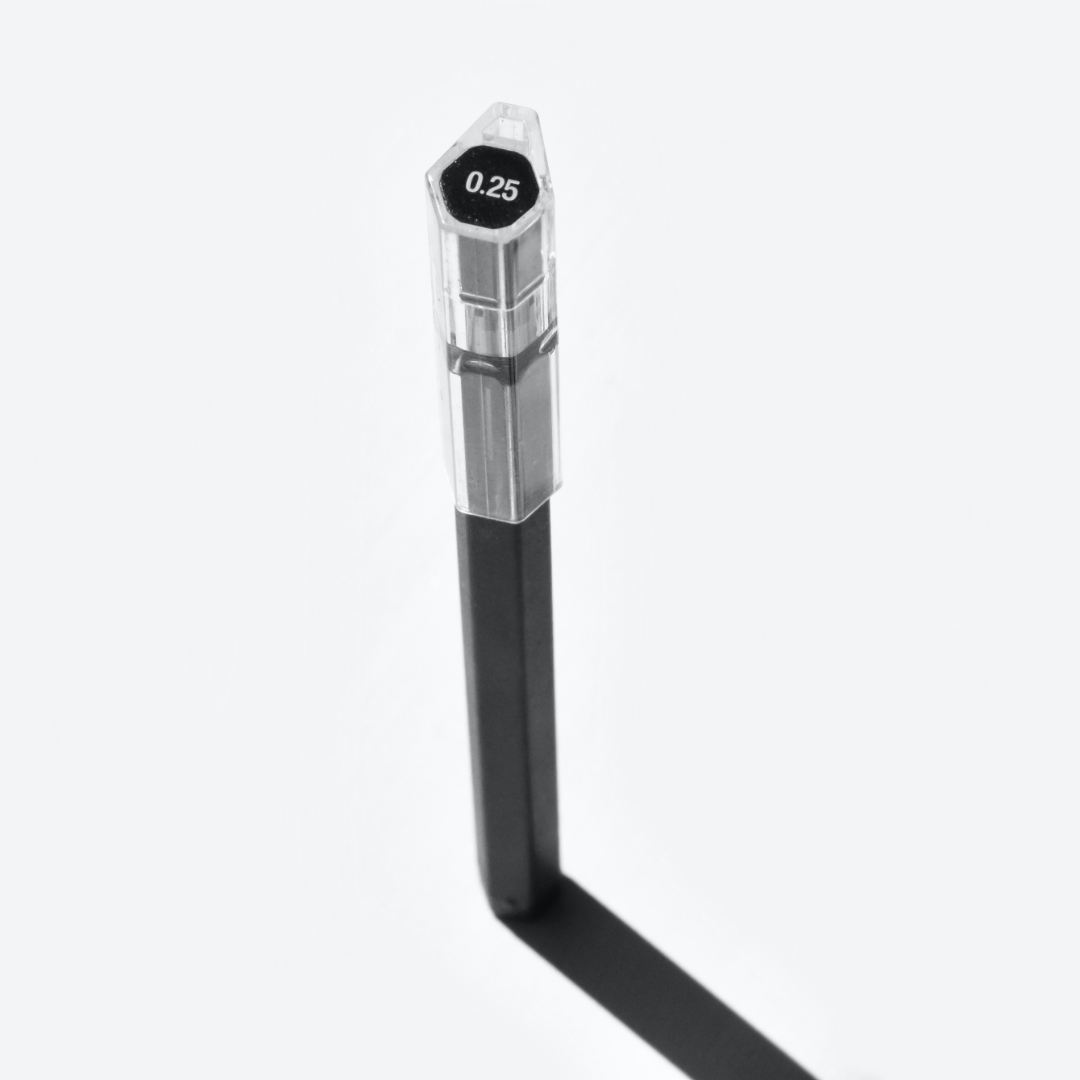 Although the current round pens carry a similar refill and write just as well, I'm still a little sentimental for the hexagonal pens. I alternated between fountain pens and these MUJI pens for most of the mathematics I wrote at university: their narrower line width was useful for drawing out intricate symbols next to prose.
For the time being I've got plenty of the pens and their refills kicking around, but I'd love to know the story of their disappearance.
♦