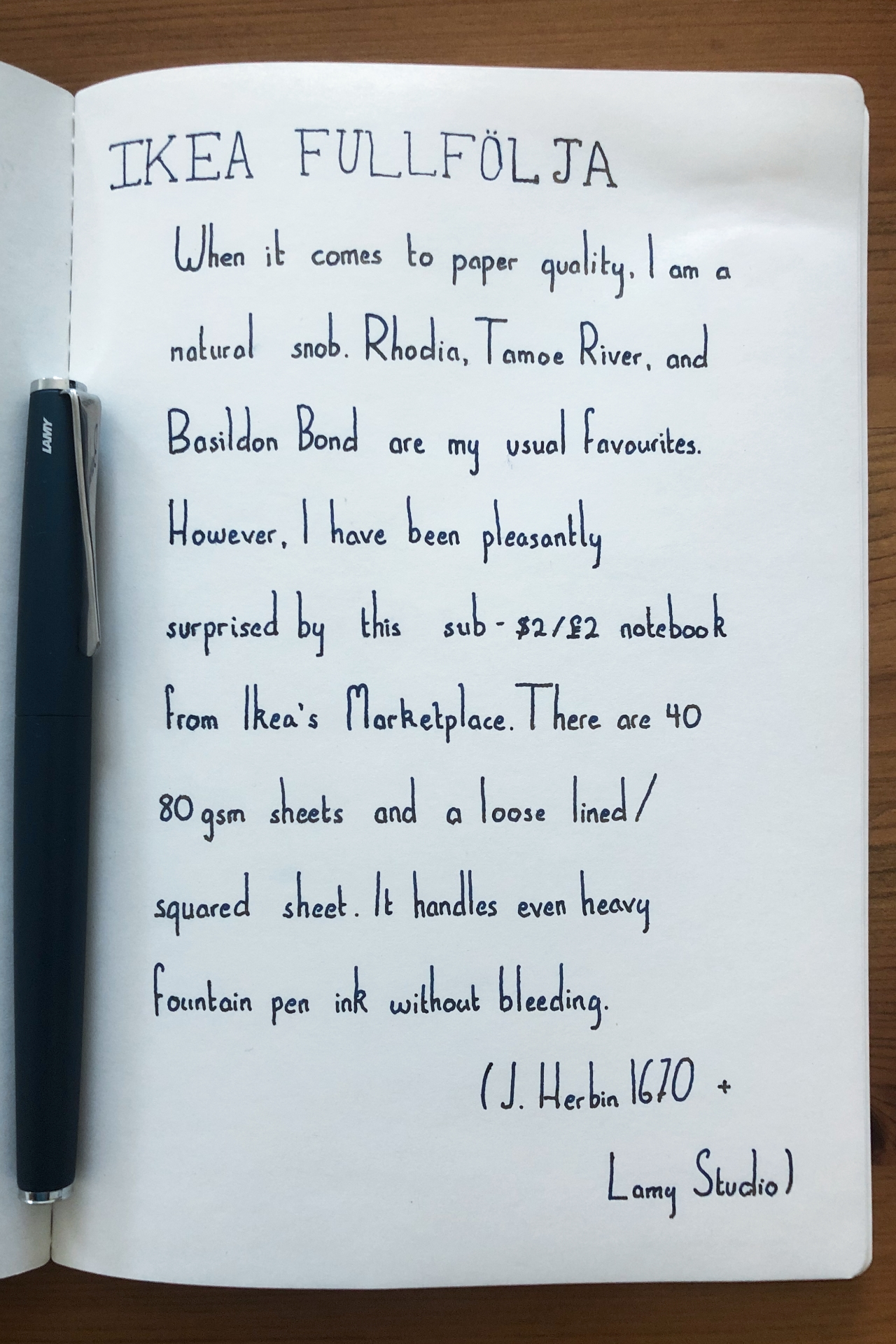 I'm always pleasantly surprised when I come across cheap paper that survives fountain pens: you tend to see the nasty effects of feathering and bleeding. However, Ikea's Fullfölja notebook line — which cost less than $2 — handle the task well.
I saw only a little bleeding (the paper is only 80gsm) but no feathering. For a such a low cost notebook I can't complain, although I wouldn't choose to write in this full time. The cover is reportedly "durable card" although I found it took little effort to scratch it.
Paper has long been one of Sweden's primary exports, so Ikea's success here is perhaps inevitable, although this notebook is made in China.
The Fullfölja is available on Ikea's website (UK; US) or in store in their Marketplace.
♦